Zerodha is an Indian financial service company (member of NSE, BSE, MCX, MCX-SX), that offers retail and institutional broking, currencies and commodities trading, mutual funds, and bonds. Founded in 2010, the company is headquartered in Bangalore and has physical presence in several major Indian cities.

Zerodha Mission: pioneered the discount broking model in India. Now, they are breaking ground with technology.
We kick-started operations on the 15th of August, 2010 with the goal of breaking all barriers that traders and investors face in India in terms of cost, support, and technology.
Today, our disruptive pricing models and in-house technology have made us the biggest stock broker in India in terms of active retail clients.
Over 2+ million clients place millions of orders every day through our powerful ecosystem of investment platforms, contributing over 15% of all Indian retail trading volumes.
In addition, we run a number of popular open online educational and community initiatives to empower retail traders and investors.
Rainmatter, our fintech fund and incubator, has invested in several fintech startups with the goal of growing the Indian capital markets.
Founder: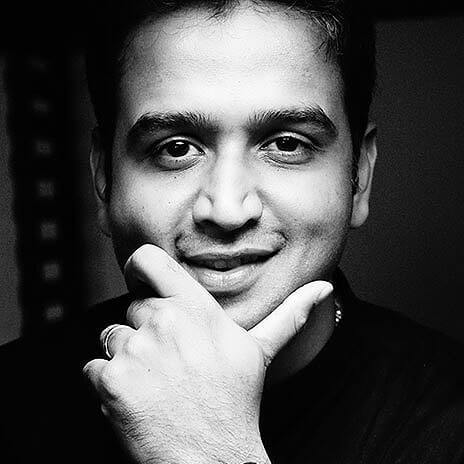 Nithin bootstrapped and founded Zerodha in 2010 to overcome the hurdles he faced during his decade long stint as a trader. Today, Zerodha has changed the landscape of the Indian broking industry.
He was named one of the "Top 10 Businessmen to Watch Out for in 2016 in India" by The Economic Times for pioneering and scaling discount broking in India.
Playing basketball is his zen.
About Zerodha (summary)
About
Company Type
Public
Broker Type
Discount Broker
Headquarters
Bengaluru
Founder
 Nithin Kamath, Nikhil Kamath, Dr.Kailash Nadh
Established Year
2010
Zerodha Brokerage Charges and Fees:
| | |
| --- | --- |
| Brokerage Charge & Fees | Zerodha |
| Equity Delivery Trading | Zero |
| Equity Intraday Trading | 0.01% or Rs.20 (less) |
| Commodity Trading | 0.01% or Rs.20 (less) |
| Equity Futures Trading | 0.01% or Rs.20 (less) |
| Equity Options Trading | Rs.20 per Lot |
| Currency Futures Trading | 0.01% or Rs.20 (less) |
| Currency Options Trading | Rs.20 per Lot |
| Minimum Brokerage | Zero |
| Demat AMC Charges | Rs.300 per Annum |
| Trading AMC Charges | Free |
| Margin Money | Zero |
| Brokerage Calculator | Zerodha Brokerage Calculator |
The following is brokerage structure for Zerodha.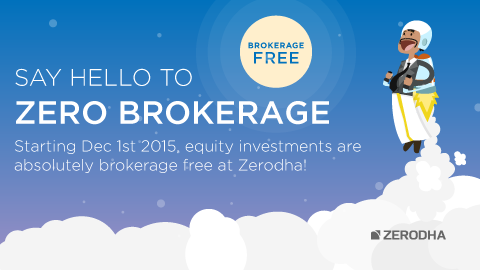 Equity Delivery Based trades will have no brokerage charges for them. This has been the rule set out by Zeodha since December 2015.
For Equity Intraday trades, the applicable rates will be 0.01% to Rs. 20 per trade, whichever will be lower. For the equity options, the same rates will apply but in this case, the brokerage will be dependent on the turnover as well.
Zerodha Demat Account Opening Charges
Account Opening Fees
Depository Source
CDSL
Account Opening Charges
Rs.300
Demat AMC Charges
Rs.300 per Annum
Trading AMC Charges
Free
Margin Money
Zero
Offline to Online
No
Zerodha : Products & services: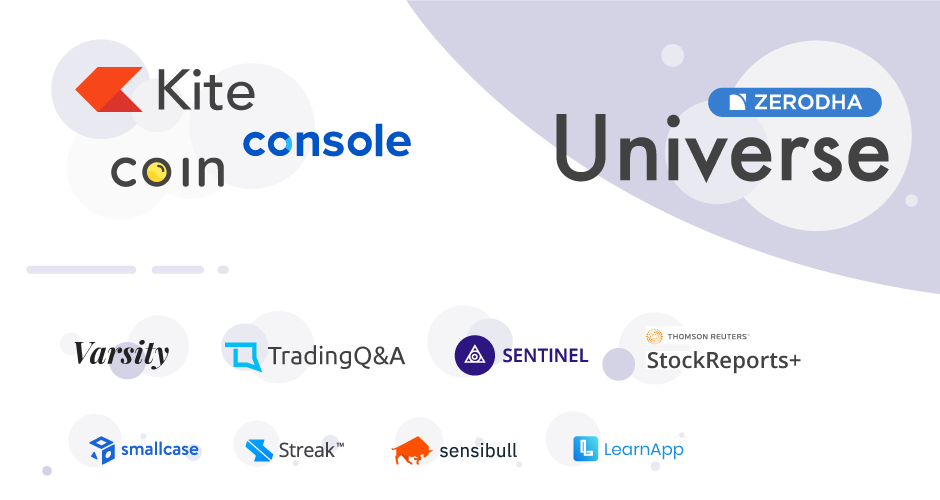 Zerodha Charge / Fee Structure:
Securities Transaction Tax (STT): This is charged only on the sell side for intraday and F&O trades. It is charged on both sides for Delivery trades in Equity.
Stamp Duty: Charged as per the state of the client's correspondence address.
Goods and Services Tax (GST): This is charged at 18% of the total cost of brokerage plus transaction charges.
SEBI Charges: This is charged at ₹10 per Crore.
Other Charges (Zerodha Hidden Fees):
Call and Trade feature is available at an extra cost of ₹50 per call.
Additional charge of ₹50 per executed order for MIS/BO/CO positions which are not square off by the customer.
Digital Contract notes are sent via Email. Physical copies of contract notes can be ordered at additional charge of ₹20 per contract. Courier charges are extra.
Trade SMS alerts (optional) are charged at ₹1 for Equity, F&O, and Currency trade alerts and ₹0.50 for Commodity trade alerts.
Instant payment gateway charges for over 22 banks – ₹9 per fund transfer.
DP charges for delivery based equity selling – ₹8 per transaction.
Standard NSE charges, transaction charges and statutory levies are charged.
How to open account with Zerodha?
For online trading with Zerodha, investor has to open an account. Following are the ways to open an account with Zerodha
Zerodha Advantages
The following are the advantages of Zerodha. You must read Zerodha advantages and disadvantages before opening an account with Zerodha. Zerodha pros and cons help you find if it suits your investment needs.
Most popular Broker – Zerodha is the largest stock broker in India (by the number of active clients and daily trading volume).
Safest, most reliable & trustworthy broker in India
The best trading platforms & tools in the industry – Kite, Console and Coin
Brokerage free Equity Delivery Trades – You don't pay any brokerage when you buy shares using cash-and-carry (CNC). Delivery trade has no leverage. Once bought, shares get delivered to your demat account and if sold, shares will get debited from your demat account.
Cheapest share broker in India – They offer services under a simple pricing model. They charge 0.03% or ₹20 per executed order, whichever is lower, regardless of the trade size. The maximum brokerage paid by the customer is ₹20 per trade.
Zerodha Referral Program – Refer a friend and earn 10% of brokerage share.
Self-Clearing Broker – Zerodha is a self-clearing broker. They don't charge clearing charges from customers.
Pay as you go Brokerage Plans – Zerodha has simply pay-as-you-go brokerage plan. There are no prepaid brokerage plans available.
Zerodha GTT orders – Set long-standing stop loss and target orders for your stock investments.
Zerodha Kite 3 mobile – An all-new mobile app built for both, passive investors and active day traders, with significant speed and user experience enhancements.
Online IPO Application – You can apply for new IPOs (Initial Public Offerings) directly with a Zerodha account.
Overall Rating
Zerodha is an Indian financial service company (member of NSE, BSE, MCX, MCX-SX), that offers retail and institutional broking, currencies and commodities trading, mutual funds, and bonds. Founded in 2010, the company is headquartered in Bangalore and has physical presence in several major Indian cities. Zerodha Mission: pioneered the discount broking model in India. Now, […]
Stock Research & Advisory
9.6
| | |
| --- | --- |
| Type of Broker | Indian Discount Broker founded in the year 2010 |
| Exchanges Registered With | NSE, BSE, NCDEX and MCX |
| Trading Account Opening charges | INR 200 |
| Demat Account Opening Charges | INR 100 |
| Trading Account AMC | INR 0 |
| Demat Account AMC | INR 300 |
| Equity Delivery Brokerage | Free |
| Equity Futures Brokerage | 0.01% or INR 20 whichever is lower |
| Equity Intraday Brokerage | 0.01% or INR 20 whichever is lower |
| Equity Options Brokerage | ₹20 per executed order or .03% whichever is lower |
| Currency Futures Trading Brokerage | ₹20 per executed order or .03% whichever is lower |
| Currency Options Trading Brokerage | ₹20 per executed order or .03% whichever is lower |