The Edelweiss Group is one of India's leading diversified financial services company providing a broad range of financial products and services to a substantial and diversified client base that includes corporations, institutions and individuals. Edelweiss's products and services span multiple asset classes and consumer segments across domestic and global geographies.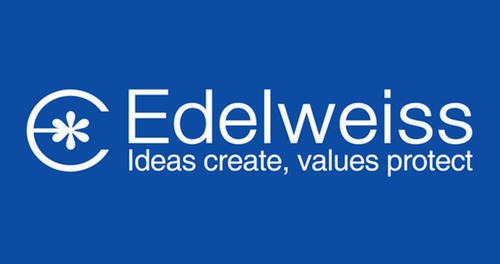 The group has sizeable presence in large retail segment through its businesses such as Life Insurance, Housing Finance, Mutual Fund and Retail Financial Markets including Stock Broking 
Edelweiss Brokerage Charges
Edelweiss Broking Ltd has two different types of Brokerage offerings to their clients.
Brokerage Charge & Fees
Edelweiss Lite
Edelweiss Elite
Equity Delivery Trading
Rs.10 per Trade
0.30%
Equity Intraday Trading
Rs.10 per Trade
0.03%
Commodity Options Trading
NA
NA
Equity Futures Trading
Rs.10 per Trade
0.03%
Equity Options Trading
Rs.10 per Trade
Rs.75 per Lot
Currency Futures Trading
Rs.10 per Trade
0.02%
Currency Options Trading
Rs.10 per Trade
Rs.20 per Lot
Minimum Brokerage
Rs.10 per Trade
Percentage of Transaction
Demat AMC Charges
Free or Rs.300 per Annum
Free
Trading AMC Charges
Free
Free
Margin Money
Zero Margin
Minimum Rs.25,000
Brokerage Calculator
Edelweiss Brokerage Calculator
Edelweiss Charges
The tables content given below is about the Edelweiss charges-
Other Charges
Transaction Charges
0.00275% of Total Turnover
STT
0.0126% of Total Turnover
SEBI Turnover Charges
0.0002% of Total Turnover
Stamp Duty
Depends on State (very minimal)
GST
18% of (Brokerage + Transaction Charges)
Edelweiss Exposure/ Leverage
The table chart provided below is showing the details about the exposure of the company-
Exposure / Leverage
Equity Delivery
Upto 15x
Equity Intraday
Upto 25x
Equity Futures
Upto 15x
Equity Options
Upto 10x
Currency Futures
Upto 12x
Currency Options
Upto 10x
Commodities
Upto 15x
Margin Calculator
Edelweiss Margin Calculator
Overall Rating
The Edelweiss Group is one of India's leading diversified financial services company providing a broad range of financial products and services to a substantial and diversified client base that includes corporations, institutions and individuals. Edelweiss's products and services span multiple asset classes and consumer segments across domestic and global geographies. The group has sizeable presence […]
Stock Research & Advisory
8.6
| | |
| --- | --- |
| Type of Broker | Full Service Broker |
| Exchanges Registered With | BSE, NSE, MCX, NCDEX |
| Trading Account Opening charges | Free |
| Demat Account Opening Charges | Free |
| Trading Account AMC | INR 0 |
| Demat Account AMC | INR 300 |
| Equity Delivery Brokerage | ₹10 per executed order |
| Equity Futures Brokerage | ₹10 per executed order |
| Equity Intraday Brokerage | ₹10 per executed order |
| Equity Options Brokerage | ₹10 per executed order |
| Currency Futures Trading Brokerage | ₹10 per executed order |
| Currency Options Trading Brokerage | ₹10 per executed order |